Neyzen Zeki Sözen
 Nihavent Saz Semaisi
 Beste Reşat Aysu
 Ney sanatçısı: Zeki Sözen
Arrenged by: Faruk Paker
Recording Studio: SP
Studio recording: Sina Polat
Mixing & Mastering: Sina Polat
I was born on July 10, Istanbul / Üsküdar
 I spent my childhood and youth years in Üsküdar.
 After Üsküdar Paşakapısı Primary School, Haydarpaşa High School and
Anadolu University Faculty of Economics I completed my undergraduate education.
Neyzen Zeki Sözen
With the contributions of Mr. Cemal Kalyoncu,
our President, Mr. Recep Tayyip Erdoğan, to Mr.
I tried to present a Ney concert.
Thank youso much.
 When I was in the third year of Haydarpaşa High School,
my favorite Guidance Teacher Fatma Oğuz put us through a 120-question test
so that we could make the right choice in the University Selection Exams.
These test questions were prepared by Cambridge University at the time.
The result I got from the exam surprised me.
While there was almost no musician in my family,
even among relatives, our musical talent was 80%. 10% was foreign language and others.
IDF World Dairy Summit Milk for Life

23-26 Kasım 2019
 I was now realizing that music wasn't easy, and that it got harder the more you got into it.
That's why I wanted to study music and Emin Ongan
I attended the Emin Ongan Üsküdar Musıki Cemiyeti exams.
I passed a very successful exams.
In 1988, I passed the exams and started my first music education.
 Emin Ongan, Vahit Anadolu, rhythm artist of Istanbul Radio at Üsküdar Music Society,
Composer teacher Âmir Ateş, theory teacher esteemed Varujyan Zilciyan,
composer teacher Mr. Fethi Karamahmutoğlu, composer teacher late Nihat Adlim,
onductor and composer the late Şeref Çakar and our theoretical teacher Mr. Metin Özçamlı
are one of my teachers.
k lessons in Turkish music theory, Turkish music methods, solfege, repertoire and literature.
I express my endless gratitude to them.
 İstanbul Lütfi Kırdar Uluslararası Kongre ve Sergi Sarayı after Concert :
 Concert we gave in memory of Ms. Emel Sayın's 45th Art Year:
 I met my Ney teacher  Neyzen Ömer Erdoğdular centleman in 1989.
I took Ney lessons from them on Fridays every week for about 5 years.
Neyzen hocama bana bu sazı tanıttığı için sonsuz teşekkürler ediyorum.
Thank you.
 I was now known as Neyzen Zeki Sözen in Emin Ongan Üsküdar Music Society.
I was personally participating in the concerts and radio recordings of our society,
my teachers were making me do taksims.
I attended more than two hundred concerts
By the way, my time in the Society had been 5 years.
  Sâlat-ı Ümmiye
 Neyzen : Zeki Sözen
 In 1992, I worked as a guest Ney Artist in Istanbul University Executive Committee for 2 years.
I knew that I had caught up with the orchestra under the supervision of our late teacher Rıza Rit.
 I worked as a Ney Instructor at Sabancı University in 2005 and 2006..
 In 1991, I passed the Ministry of Culture State Historical Turkish Music Ensemble exams.
 My duty is to perform both Mehter Music and Classical Turkish Music
and I continue both in the country and abroad as a solo performer.
As an ensemble, we have given 3000 concerts so far.
 Introducing Ney Instrument in SKYTURK Colors Program with Ayhan Sicimoğlu:
To summarize just a few of these concerts:
 Istanbul Lirik Tarih shows
 ART OF ANATOLİA shows
 Okay Temiz ile (Mehter - Caz) concerts
 Tuluyhan Uğurlu'nun "Senfoni Türk"concerts
 Erkan Mutlu Aşk Ateşi concerts
 Emel Sayın Ritüel concerts
 Ahmet Özhan Lirik Tarih Gösterisi concerts
AFRICAN COUNTRIES :
South Africa (Durban) 3rd International Bosphorus Festival Concert Empire of Tolerance
Egypt Cairo Turkish Days Festival
Tunis Festival de la Medina (Medina festival) 2003
ASIAN COUNTRIESİ :
Abudabi, Türk İş adamları concerts.
Bahreyn, Manama concerts
Azerbaycan, Bakü'de Türk Medeniyetleri concerts
Çin, Pekin ve Şangay'da Türk Müziği concerts
Filistin, Mehter concerts
South Korea (2) Expo Concerts and Country Introduction
Gürcistan, Tiflis Mehter concerts
Japonya, Tokyo (6), Osaka (2) Türk Kültürü Etkinlikleri concerts
Japan " Turkish Village and Tokyo Mosque openingı"
Train
Mehter Music Concerts in Astana, Kazakhstani
Concerts in Bishkek, Kyrgyzstan
Russia, St. Petersburg, Moscow Red Army and Janissary Concerts
Syria, Damascus Turkish Culture Activities
Turkmenistan, Ashgabat Mehter Music Concerts
Oman, Mehter Music Concerts
Mehter Music Concerts in Amman, Jordan
AUSTRALIAN COUNTRIES :
Sidney'de Mehter concerts (2023 )
EUROPEAN COUNTRIES :
Germany (Berlin, Dortmund, Dusseldorf, Koln )
Germany, Munich Sprachen
Des Köpers (The language of bodies-Dance festival) Mehter Music Concerts in Tirana,
Albania Austria,
Vienna and Bratislava " Alla Turca" Mehterden-Mozart B
ulgaria, Sofia Mehter Music Concerts J
anissary Music Concerts in Copenhagen,
Denmark Country promotional concerts in Tallin,
Estonia France concerts Mehter Music Concerts in Zagreb,
Croatia Netherlands Turkey Festival 2001
Netherlands Amsderdam One-man performance Ney Concert 2015
England (2) London Turkish Festival Concerts
İspanya, Centro International De Enstudios" Uluslararası Mistizm Festivali Konserleri
İtalya
Letonya
Makedonya
Polonya
Portekiz EXPO 98 Konserleri
Romanya, Bükreş'de Konserler
Slovenya
Slovakya
31 Mart - 2 Haziran 2014 Londra'da Türk Günleri
 Uşşak makamında Ney taksimi
US STATES :
Newyork
Los Angeles
Florida
Chicago
Washington
Atlanta Mehter concerts
6 - 10 December 2014 600th anniversary of Turkey-Poland relations
Expo 2015 opening concert in Milan, 1-7 May:
26-30 October 2015 Qatar Turkish Culture Days:
17 November 2015 HERITAGE CONCERT OF THE THOUSAND YEARS with Istanbul State Turkish Music Research and Application Ensemble:
Dünya İnsani Zirvesi 23-24 Mayıs 2016 tarihlerinde İstanbul'da gerçekleştirildi.
Welcoming Ambassadors and Prime Ministers with
Istanbul Historical Turkish Music Ensemble Mehter group at Dolmabahçe Palace:
Culture Minister Nabi Avci,
He attended the opening program of the 2016-2017
Art Season of the General Directorate of Fine Arts and made a speech.
Traditional Excursion (Holiday) at Topkapı Palace on Wednesday, 13 July 2017
4. Islamic Solidarity Games Baku (Azerbaijan 12-22 May 2017)
734. ERTUĞRUL GAZİ MEMORIAL AND YÖRÜK FESTIVALS
9-10-11- September 2017
 60th anniversary events of Turkey-South Korea relations.
  20 - 25 Ekim - November 2017
Azerbaijan Turkish Culture events 1 - 8 November 2017
Tatarstan, Kazan Turkish Culture events 20 -28 November 2017
Turkmenistan Ashgabat events 2- 10 December 2017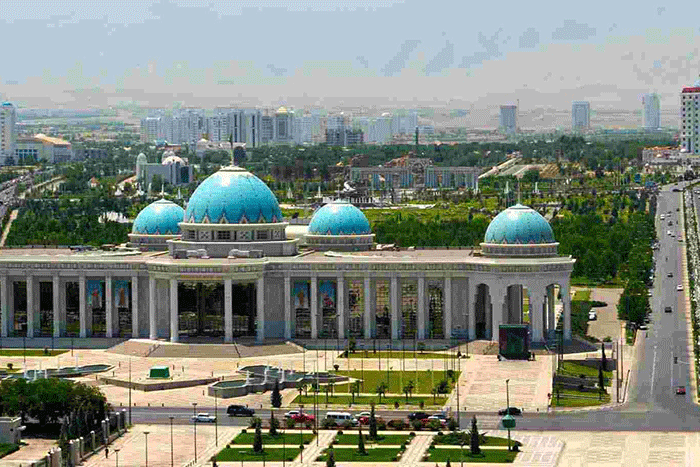 Time of Jerusalem stage show Haliç Congress Center 25-26 December 2017
The meaningful show was staged by members of the Jerusalem Platform, State Theaters General Artistic Director Nejat Birecik and Director Ebru Kara.
18 May Ney concert held in Sabiha Gökçen
25 May
1 June ;
1 June
Neyzen Tayyip Zeki Sözen's performance for our international passengers attracted great attention from our guests.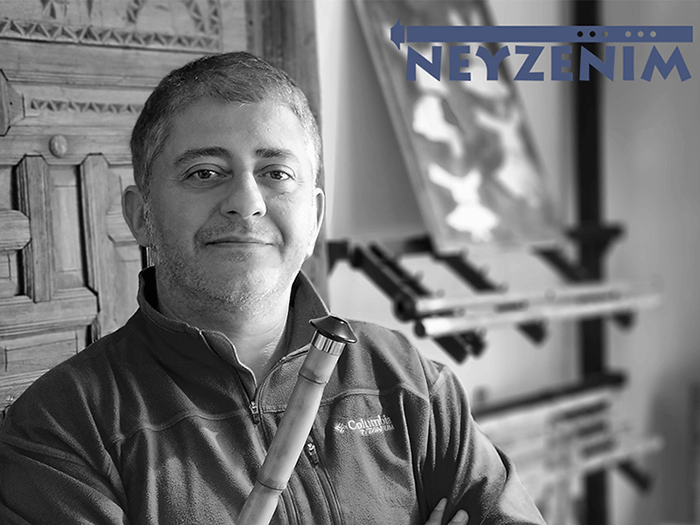 Turkish Festival in Moscow took place between 9-11 August 2019.
2019 Iftar dinners and Ney concerts in different parts of our Istanbul;
IDF World Dairy Summit Milk for Life
23-26 September 2020
Beyazi Saz Semaisi
Beste: Necmettin Hakkı İzmirli
Thousands of people attended the "Turkish Day Parade", which was held for the 39th time this year
in New York City, USA.
It was first held in 1981 and became traditional in later years.
This year's theme of the Turkish Day Parade has been determined as
"To the Centenary with the Moon and Star"
The Mayor of New York also joined the march.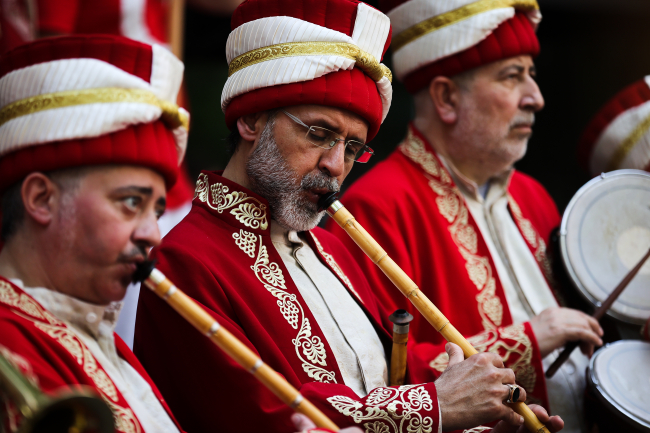 In this context, a mehter performance by the
Ministry of Culture and Tourism Istanbul Historical Turkish Music Ensemble,
With the folk dance show by Selçuk University with the contribution of Konya Metropolitan Municipality.
İzmir Dance Art Folk Dance show will be held and various concerts have been given.
I am married and have two children.
© www.neyzenim.com Neyzen Zeki Sözen